Electric and hybrid boats are by no means a new concept in the marine world, but the latest generation of electric boats is proving that this technology is no longer something to look forward to in the future, electric boats are a viable option right now. Finally there are enough models on the market to make this style of boat a true competitor to conventional diesel and petrol-powered boats.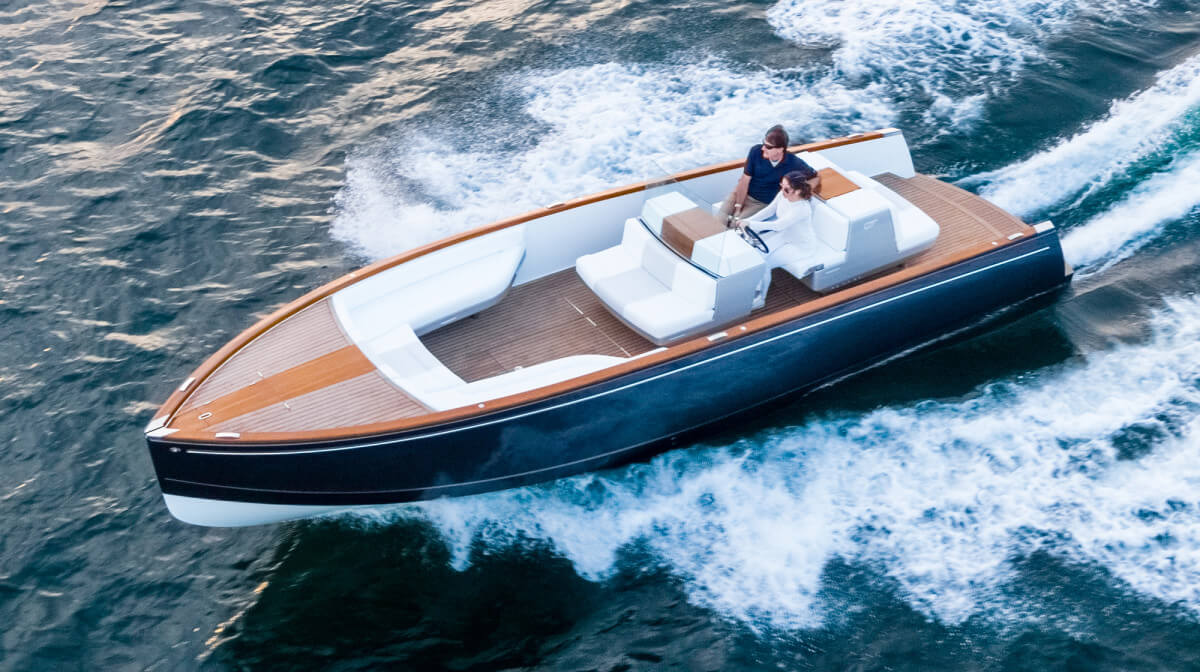 Hinckley Dasher
Mention the name Hinckley and you immediately conjure-up an image of gorgeous teak-and-stainless, water-jet-thrusted Picnic Boats. But the legendary New England builder has been looking to the future and investing big in electric power.
Its first offering is the sleek 28-foot, all-electric Dasher that comes complete with a BMW-developed lithium-ion battery pack and twin 80hp Torqeedo Deep Blue motors. The high-tech combo can punch the Dasher to a top speed of 23.5 knots. Ease back to seven knots and it'll run for over five hours on a charge.
Available as an open-deck, fishing-focused runabout, or classic-style windshielded day boat, the Dasher is a hand-built Hinckley bow to stern.
That said, while the boat still looks like it oozes with mirror-varnished teak and stainless fittings, the teak is actually hand-painted composite, the stainless is 3D-printed titanium. Hull is made of carbon-epoxy composites with carbon stringers.
Hinckley Dasher specifications
LOA: 28ft 6in (6.7m)
Motor: 2 x 50kW
Battery: 40kWh
Top speed: 23.5 knots
Range: 40 miles at 20 knots
Starting price: $545,000 / £412,000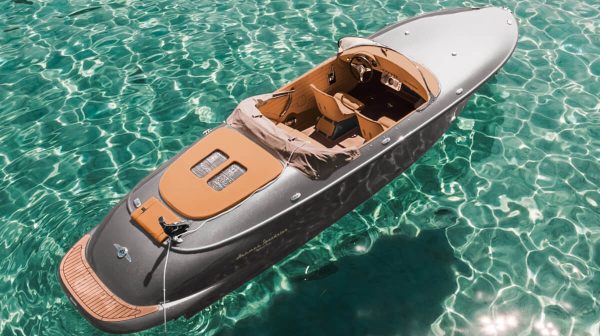 Hermes Speedster E
Inspired by the curvy lines of Porsche's classic 1950s 356 Speedster, this achingly-gorgeous Hermes Speedster from UK-based Seven Seas Yachts, has been spinning heads since 2017.
The rakish, Greek-built 22-footer typically comes with a 115hp Rotax Biggles-style motor doing the powering. But more recently it's been offered with an eco-friendly, 100kW electric motor powered by a 30 kilowatt-hour battery pack.
Flat out it'll do just over 30 knots. But throttle back to a more leisurely five knots and it'll glide in stealthy silence for up to nine hours on a charge.
And for lovers of retro, it boasts a curvy chrome-framed windscreen, chrome-ringed gauges in a hand-stitched leather dash, bucket front seats in glove-soft marine leather, and chrome air intakes on the rear deck.
Hermes Speedster E specifications
LOA: 22ft (6.7m)
Motor: 100kW
Battery: 1 x 35kWh
Top speed: 30 knots
Range: 50nm at 5 knots
Price: $269,000 / £203,000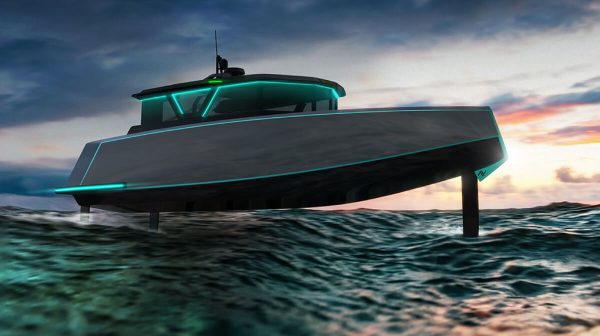 Navier N27
Anyone who has watched America's Cup boats in action will know foiling does wonders for performance, which is the thinking at Silicon Valley-based Navier, which is currently developing one very cool, and very clever, hydro-foiling electric dayboat, the Navier N27.
With its retractable foils and twin 50kW electric motors connected to a 80kWh battery bank, the carbon-hulled Navier can soar four feet above the waves at over 30 knots. Throttle back to 20 and the projected range is over 75 nautical miles.
Navier N27 specifications
LOA: 27ft (7.5m)
Motor: 2 x 50kW
Battery: 80kWh
Top speed: 30 knots
Range: 75 miles at 20 knots
Starting price: From $300,000 / £226,000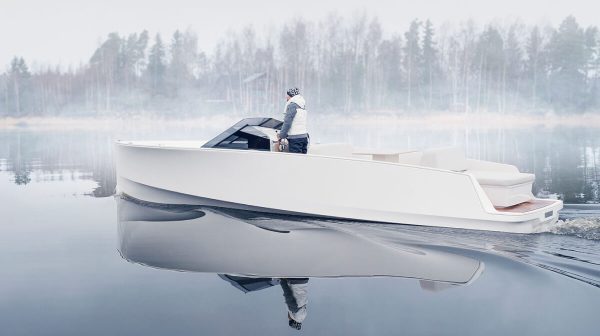 Q-Yachts Q30
This Finnish yard was established in 2016 with the idea of developing an elegant electric boat that gave the same swift, silent cruising experience as a high-end sailing boat but without having to worry about sails and crew.
The result is the Q30, a stylish open day boat with striking minimalist looks and a super efficient hull shape that allows it to slip through the water at speeds up to 14 knots, making almost no noise or wake.
It's powered by a pair of 10kW Torqeedo motors and a relatively meagre 30kWh battery but such is its efficiency that it will cruise for 10 hours at 6 knots or 5 hours at 9 knots.
Q-Yachts Q30 specifications
LOA: 30ft 6in (9.3m)
Motor: 2 x 10kW
Battery: 30kWh Top speed 14 knots
Range: 60nm @ 6 knots,
Starting price: €183,000 (ex. VAT)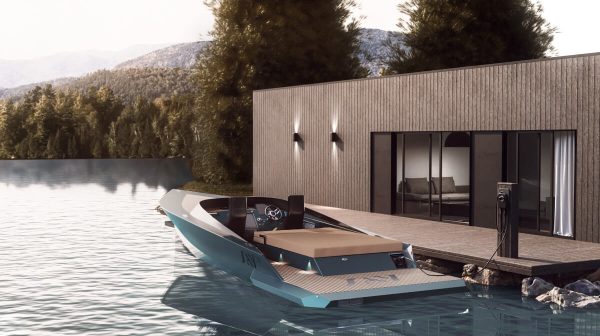 SAY Carbon Yachts 29 E
As the name suggests, this German yard is renowned for its ultra light, high performance carbon fibre craft and it's these same properties that make the SAY Carbon Yachts 29 E such a compelling electric craft.
This slender, low draught speed machine weighs less than two tonnes all up, including a powerful 360kW Kreisel electric motor and 120kWh battery.
Hardly surprising then that it also holds the record for the world's fastest production electric boat after scorching to a top speed of 50 knots on an Austrian lake in 2018.
Use the power more sparingly and the yard claims a range of 25nm at 22 knots, while a built in 22kW charger delivers a full recharge in just six hours.
SAY Carbon Yachts 29 E specifications
LOA: 29ft 0in (8.85m)
Motor: 1 x 360kW
Battery: 120kWh
Top speed: 50 knots
Range: 25nm @ 22 knots
Starting price: €396,460 (ex. VAT)